Zet je bedrijf op de kaart!
Een kaartje hou je vast, voel je tussen je vingers en blijft lang in het zicht: op je tafel, bureau, kast of in je agenda.
Stuur je een kaartje naar je klant of partner, dan geef je die een reden om lange tijd aan je te denken.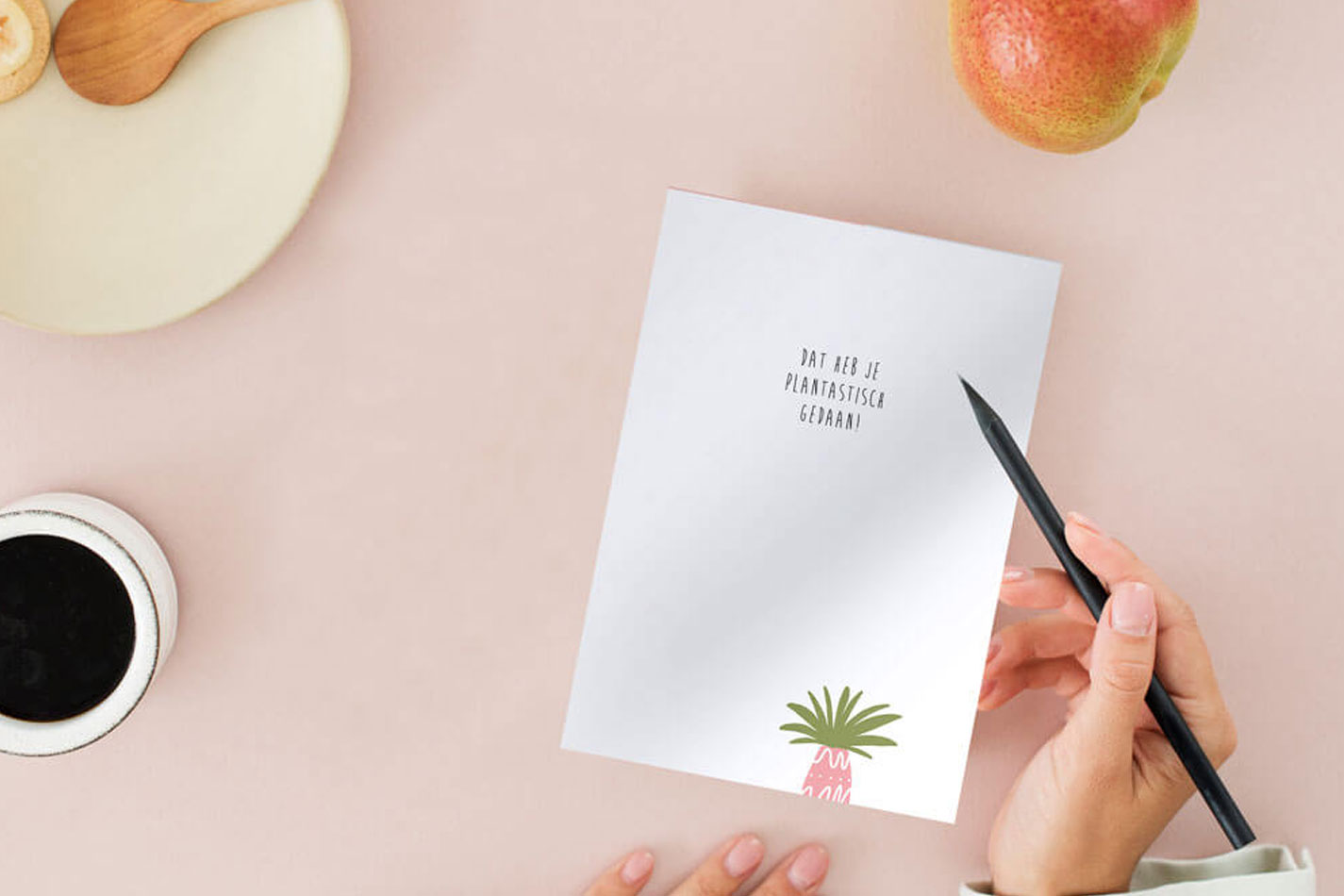 Met een handgeschreven kaartje toon je ook je waardering en betrokkenheid.
Ben je op zoek naar een leuk kaartje voor je collega's, personeel of relaties? Printthings heeft wat jij zoekt, voor elke gelegenheid.
Kies één van onze handige wenskaartenpakketten of maak je eigen keuze uit onze ruime collectie.
Maak je eigen login en krijg voordelige prijzen. Nadat je bedrijf is goedgekeurd ontvang je per email je inloggegevens.
Wil je wenskaarten op maat?
Dan ontwerpen we die met plezier! Met een luisterend oor en aandacht voor jouw verhaal. Geheel naar jouw wens en zelfs in je eigen huisstijl.